Tips for Individuals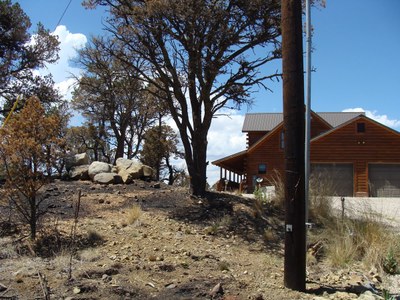 Experiencing a destructive wildfire can be financially straining, and even, in some cases, devastating. Below are some tips to assist individuals, families and businesses at this difficult time.
Document, document, document: Take pictures of your property (and provide 'before' images if they are available). Photograph all damage from multiple angles. This will help with insurance claims and applications for assistance programs. Taking pictures is one of the single most important things you can do to help yourself.
Keep all of your receipts from restoration and recovery projects.
If you have insurance, contact your insurance agent as soon as possible. The Insurance Information Institute provides answers to Frequently Asked Questions about wildfire and insurance here. A brochure on 'Wildfire and Insurance' can also help you plan ahead.
Look into flood insurance: A top priority after a wildfire is flood preparedness; it is important to purchase flood insurance if at all possible. To find out more about flood insurance, go to www.floodsmart.gov. 
Contact your lenders as soon as possible if your financial obligations cannot be met due to wildfire. For example, if you cannot pay your mortgage, you have more options if you work with your lenders sooner rather than later.
Do not assume FEMA (the Federal Emergency Management Agency) is all you need. A Presidential Disaster Declaration must be established in order for a community to become eligible for FEMA funding. Ensure your expectations of FEMA are realistic. FEMA does not replace homes or businesses (except in extremely rare cases). FEMA assistance, when provided, is not a substitute for insurance but rather will provide minimum assistance to get people on their feet after a disaster.

Look into tax relief programs: If a major disaster is declared, individuals who suffer losses may complete a retroactive tax return and take the loss out of the previous year's return. This may provide some immediate funding for you in a post wildfire situation. An accountant or your local IRS office can help you navigate this process.
Contact your County Emergency Manager: Your local Emergency Manager needs to know how many damaged or destroyed homes and structures (particularly uninsured) resulted from the disaster, and how many businesses suffered impact. This will help them see if your community qualifies for disaster assistance, which in turn may help you receive additional help. For a list of County Emergency Managers, click here.
If you have irreplaceable and invaluable items, get them out of harm's way. Even if the wildfire is over, flooding may be a very real risk. However, it is critical to not return home until you have been informed it is safe to do so. Lives should always come before material items.
For information on organizations and grant programs that may assist in a post wildfire situation, click here. 

The Small Business Administration provides disaster loans for qualifying renters, homeowners, businesses and non-profits impacted by wildfire in a declared disaster area. 

If you are part of the SNAP (Supplemental Nutrition Assistance Program), you may qualify to get additional food assistance in a wildfire situation. Call 1-800-283-4465 or click here.
While some help exists, there are gaps between what is available and the needs individuals may have after a wildfire. Keep realistic expectations.