Emotional Support and Wildfire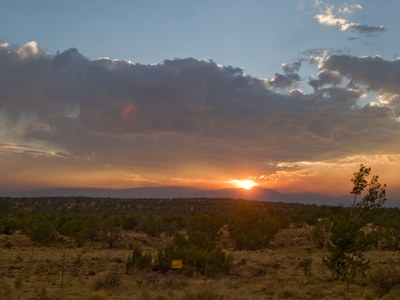 Wildfires often lead to emotional distress in those that experience them.  Survivors living in the impacted areas (including children and teens), loved ones of victims, first responders, and rescue and recovery workers are all at risk. 
 
Feelings such as overwhelming anxiety, constant worrying, trouble sleeping and other depression-like symptoms are common responses (before, during and after the event). Most people need additional support to cope and move forward on the path of recovery. (Text adapted from the Disaster Distress Helpline wildfire page).
Agora Crisis Center
Agora, based out of the University of New Mexico, is a place that anyone can call when they have something to say or just need someone to listen. You don't have to be in crisis, you can call to talk about good things, bad things, stress, anger, or loneliness. Call (505) 277-3013 or 866-HELP-1-NM (866-435-7166). Agora can also chat online with you.
Crisis Center of Northern New Mexico
Visit http://crisis-centers.com/contact_us/ or call 1 800-206-1656, a 24-hour crisis line.
New Mexico Crisis and Access Line
Visit http://www.nmcrisisline.com or call 1 (855) NMCRISIS (662-7474).
The Disaster Distress Helpline
The Disaster Distress Helpline provides year-round, 24/7 phone- and text-based crisis counseling to anyone who is experiencing emotional distress related to natural or man-made disasters within the U.S. and territories.  Those impacted by recent wildfires and might be experiencing distress and having difficulty coping can reach out to them any time  for support. Call 1-800-985-5990, or text Text TalkWithUs to 66746 or Hablanos to 66746.
Firefighters and First Responders
Firefighters, agency personnel, and first responders may use all of the resources above; however, there are also resources specific to these groups:
First Responder 24-Hour Crisis Hotline, 1-888-731-3473 (FIRE)
Firefighter Behavioral Health Alliance,  www.ffbha.org
National Fallen Firefighter Foundation, www.firehero.org
Wildland Firefighter Foundation www.wffoundation.org provides help to families of firefighters killed in the line of duty and assists injured firefighters and their families.  
The Life Challenge Program, www.lifechallengeprogram.org, provides information about suicide awareness for firefighters.
Quick Series Publishing, www.quickseries.com, 1-800-361-4653, provides pocket books and eGuides for fire fighters, EMS and more.
Other Resources for Emotional Support
Emotional Phases of Disaster
People may experience an emotional "high" after a disaster, due to survival and communities coming together. The emotional "lows" may come later, and be triggered months or years after the event. For a chart and an interesting article on this, please visit the OperationSAFE website here.